MURAL AND ARTWORK COMMISSIONS
Adding color breathes life into any environment, giving it warmth and personality. If you are looking to add some color to your space, contact me so that I can create a masterpiece for you.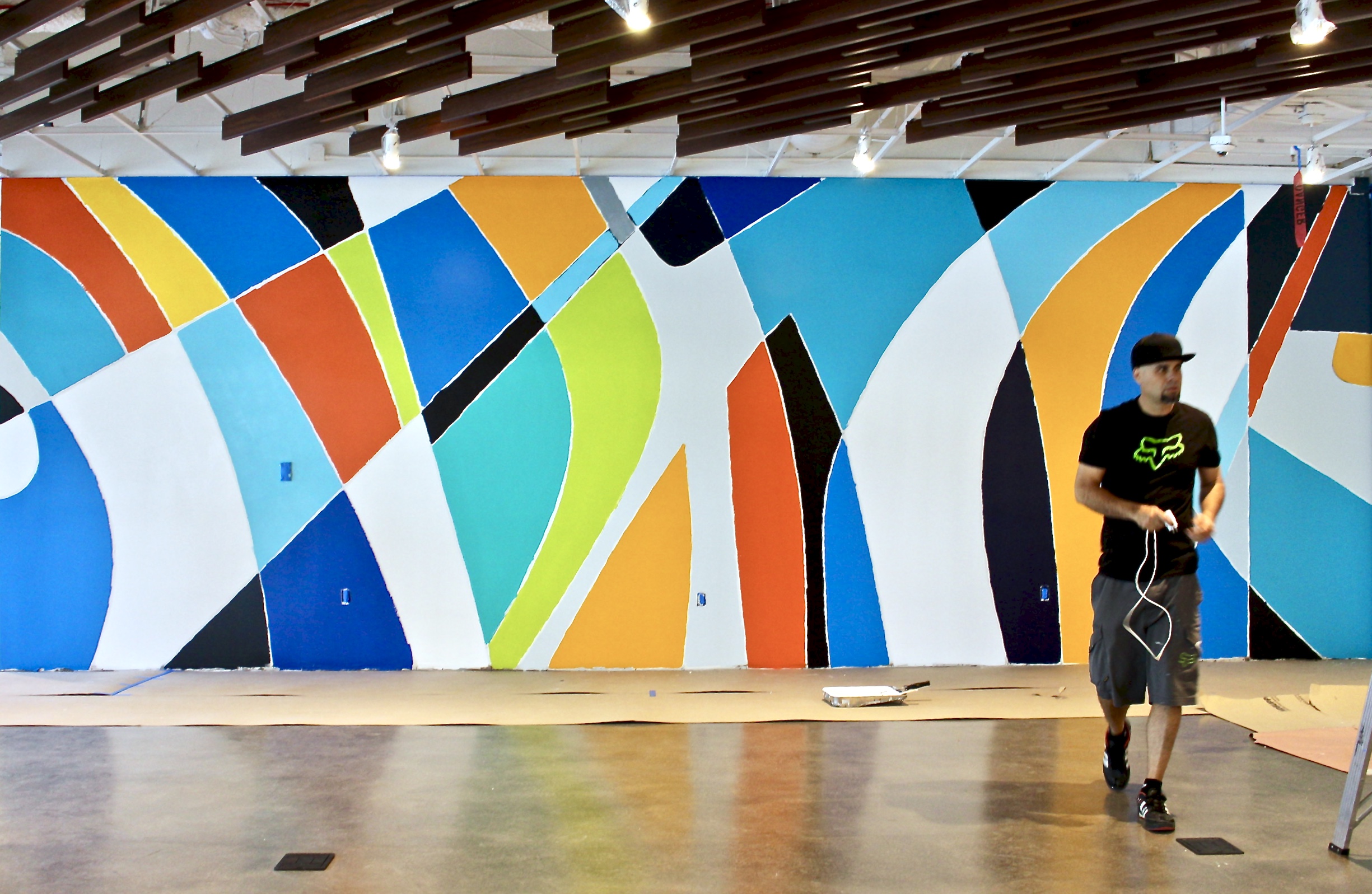 The process begins with my team, my daughter Jade and I, coming to you to get to know you and assess your space. This allows me to better understand what it is that you are envisioning and to determine the dimensions and attributes of your space. Then I work with you, bringing design and color choices to create a customized artwork according to your space and needs that enhances your environment.
After we have agreed as to what best suits your ideas and budget, an initial deposit is required. If a sketch goes into producing a mural or artwork, the deposit fee is credited to the final cost. Then, I start working on your sketches right away. I usually do up to two sketches per project. The selected sketch takes up to three changes. If the selected sketch after changes does not get approved, the initial deposit will not be refunded. Do not worry, I have never experienced that with any of my collectors and customers.
Once sketches and budget are approved, we start by planning all the operations details, scheduling painting days, and gathering materials, tools, and equipment.
We will be painting as soon as the proposal gets approved and signed. We start by prepping all walls, ceilings, and floors before any painting gets done. We want your mural to last for years to come so we only use the best possible materials on our murals and artworks. I will be sending you updates daily via text messages.
Once murals or artworks are done, we perform a final walk-through revision with you to ensure it meets your final expectations. The final invoice is due the day of completion, for any other artworks a final payment is due before shipping the final artwork. All commissioned pieces will be shipped in a wood crate to avoid any damage in transit.